We are dedicated to and responsible for the control of radiation and nuclear activities in the country so that they are conducted in a safe and secure manner for the public and the environment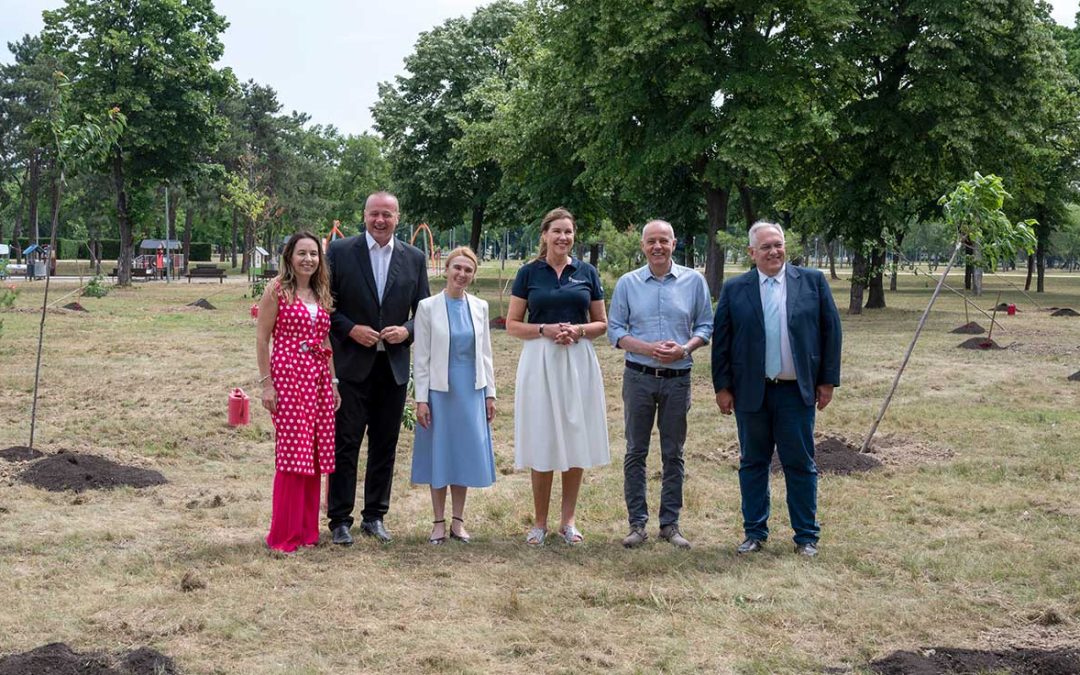 The Director of Serbian Radiation and Nuclear Safety and Security Directorate (SRBATOM), Mr Sladjan Velinov, together with the Mayor of Belgrade Mr Zoran Radojicic and H.E. Ms Annika Ben David, the Ambassador of the Kingdom of Sweden to Serbia, took part in planting trees in the Municipality of Novi Beograd, and thus continued the activities in the landscaping project of "Zelena Srbija".
Radioactivity monitoring
Reports on the level of exposure of the population to ionizing radiation from the environment in the Republic of Serbia.

Monitor the radiation status
Систем правовремене најаве радиолошког акцидента
EURDEP
European platform for the exchange of radioactivity data

MONRADRS
Monitoring of environmental radioactivity in the Republic of Serbia