The Agreement on business and technical cooperation between the Electrical Engineering Institute Nikola Tesla and Serbian Radiation and Nuclear Safety and Security Directorate was signed today at the Institute.
The Agreement was signed by the Director of the Institute, Mr. Dragan Kovacevic and the Director of the Directorate, Mr. Sladjan Velinov who took this opportunity to talk on further development and improvement of scientific potential in the field of radiation and nuclear safety and security, on establishing closer connections between the Institute and the Museum of Nikola Tesla, including its connecting with the University of Belgrade.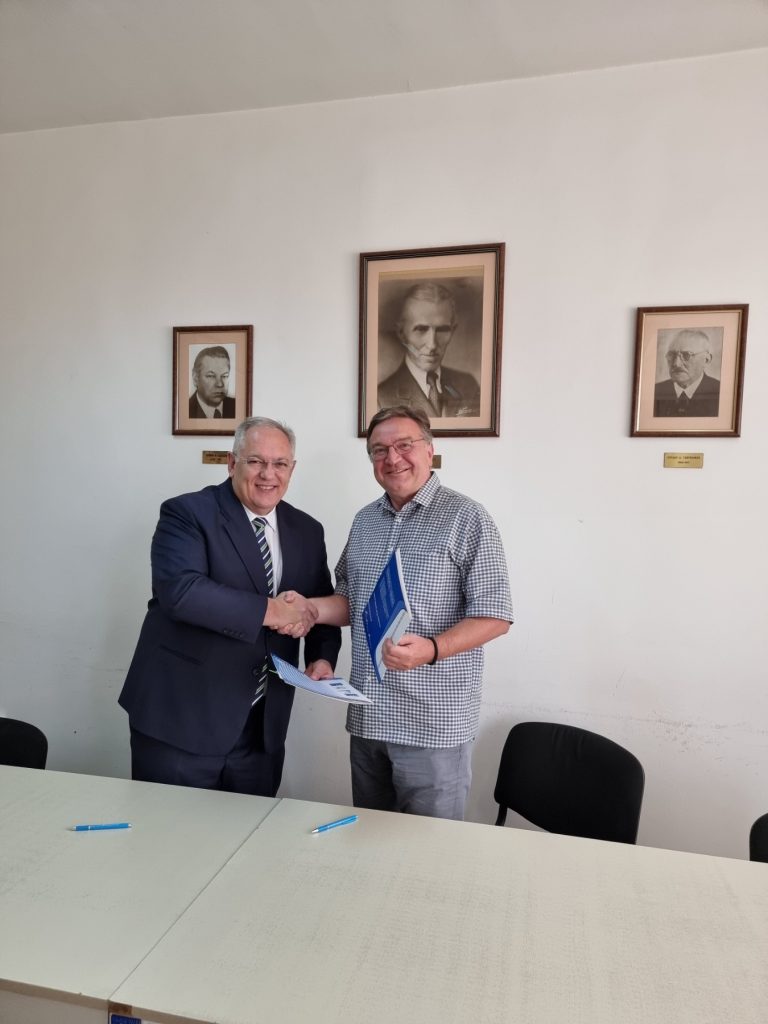 Signing of the Agreement means establishing the cooperation and joint participation in scientific and developmental projects, exchange of experience and knowledge in the field of low-carbon energy technologies and radiation and nuclear safety and security, as well as any other activities of mutual interest.
It needs to be noted that, according to the information on the Institute website, the Electrical Engineering Institute Nikola Tesla was established in 1936 with the blessing of Nikola Tesla himself. The aim was to create a vibrant centre of science and an eternal monument to the great works and achievements of Nikola Tesla. Today, thanks to it being fully equipped in terms of human resources, technical and spatial potential, the Institute is seen as a scientific and research organization with high-level competencies in the field of electrical engineering (energy), and as a highly-positioned partner in this field, both in national and international market.