Serbian Radiation and Nuclear Safety and Security Directorate (SRBATOM) in cooperation with Color Media Communications has realized another landscaping activity within "Zelena Srbija" project, this time in Divcibare.
The activity took place down Crni vrh ski slope where evergreen trees, mostly white and black pine trees, typical for this part of Divcibare mountain, were planted.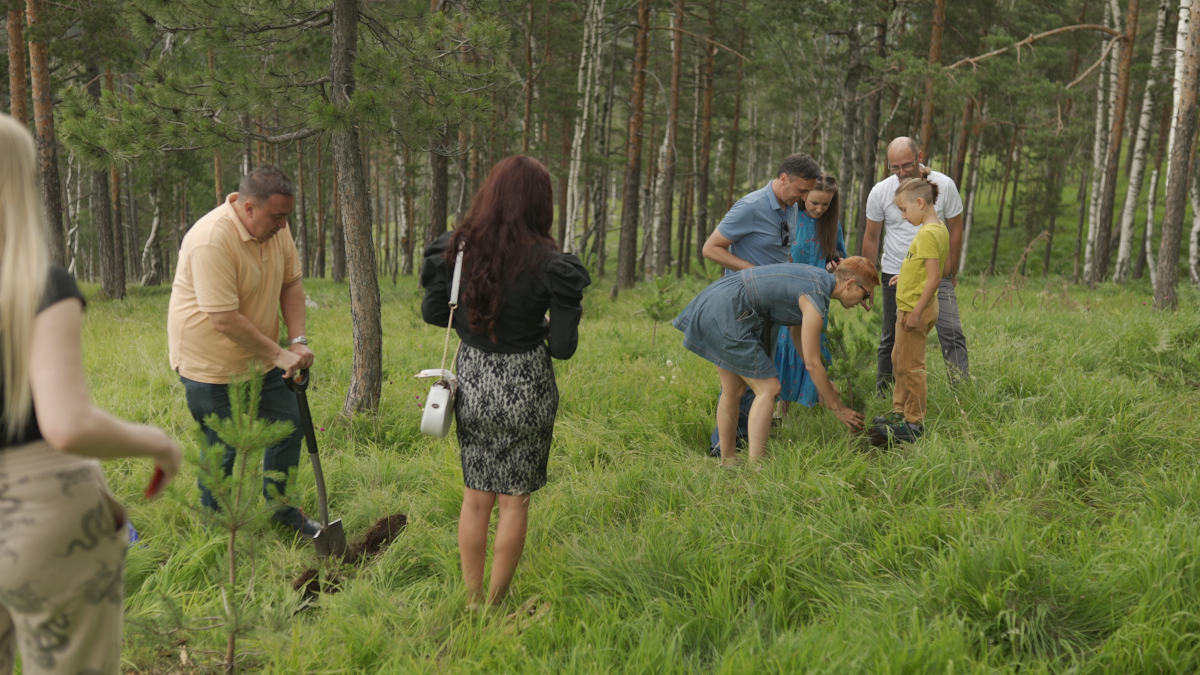 This was also the occasion for "Zelena Srbija" project to join, with great pleasure, the project of "BIOS ART – Ekologija kao kulturno nasledje" (eng. Ecology as a part of cultural heritage) initiated by the Institute for Cultural Development Research whose aim is to raise the awareness of the importance of ecology and to develop new practice in the society contributing to the instances of sustainable social conduct. In June, as the month devoted to the development of ecological awareness, there were several events divided into a few thematic units, the first of which were devoted to biophilia as the relationship between the art and the nature.
Maglian Campus also joined the project in which it is responsible to manage the segment of the project devoted to the digital nomadism and digital mobility in general that contribute to the development of the new culture with a new system of values and ways of addressing the nature. In other words, this is the segment devoted to new ways of understanding the interaction between the human community and its surrounding.
"The activities we organize are also closely connected with ecology and direct experience of nature, and put people into active interaction with the natural surroundings", said Mariana Jovanovic, the representative of Maglian Campus.
Djordje Colic, representing PC "Agrorazvoj -valjevske doline" said that the regular visit of the ski resorts in Divcibare in coopreation with the forestry inspection led to the conclusion that a certain number of black pine trees are affected by woodworms and thus need to be removed and replaced by new seedlings.
Predrag Ivanovic, representing Serbian Radiation and Nuclear Safety and Security Directorate as the institution running this project, expressed his satisfaction with the fact that the activity was realized in cooperation with the project of "BIOS ART – Ekologija kao kulturno nasledje". He added that the networking between the companies, individuals and communities involved in raising the ecological awareness in citizens and sustainable lifestyle, contributes to raising the awareness of all the members of the society. Therefore, the Directorate will always support such and similar projects through its activities as well.
"Zelena Srbija" project, which has been implemented for three years in a row, tree planting is organized every year in 10 cities and municipalities in Serbia. Divcibare has been the 23rd landscaping location so far.