The delegation of the Republic of Serbia participated in this year's Scientific Forum with the theme Rays of Hope: Cancer Care for All. This two-day forum, on the sidelines of the 66th General Conference was opened by the IAEA Director General, Rafael Mariano Grossi. For past two days, during five sessions, the leading experts from around the world exchanged their opinions and experience on the role of nuclear science and technologies in overcoming the deficiencies in cancer care globally, and the importance of radiation medicine, innovations and cooperation in fostering equal access to diagnostics and treatment for the diseased worldwide.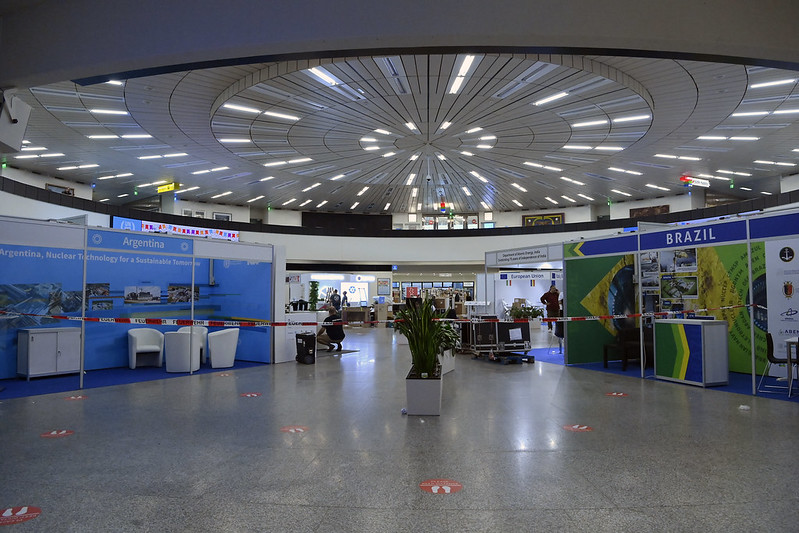 The first session focused on the diagnostic use of radiation and the treatment of cancer patients. There were talks on strengthening regional institutions and establishing cooperation in all aspects of the use of radiation for the purpose of ensuring quality, safety and sustainability in providing care for all oncological patients.
The development of regional cancer centers with long support of and cooperation with the IAEA, was the topic in the second session.
The participants in the third session had a chance to talk on the importance of the innovations in the development of modern technologies serving to achieve efficient cancer prevention, as well as on the cooperation between the Secretariat and the Member States, especially in terms of assisting such development.
The topic of the fourth session was the use of radiation and consideration of the role of security in radiation medicine, as well as the role of global initiatives in combating cancer.
In the final, panel session, which was attended by several high-level speakers, it was pointed out how important is to mobilize resources, partnerships and collaboration in promoting equal access to cancer care, through the IAEA initiative "Rays of Hope: Cancer Care for All".
Photos taken from: https://www.flickr.com/photos/iaea_imagebank/