07-10 October, Vienna – The IAEA organized the 2019 International Conference on Climate Change and the Role of Nuclear Power (https://www.iaea.org/atoms4climate). More than 20 lecturers and speakers from the Member States and the international organizations will take part in the Conference.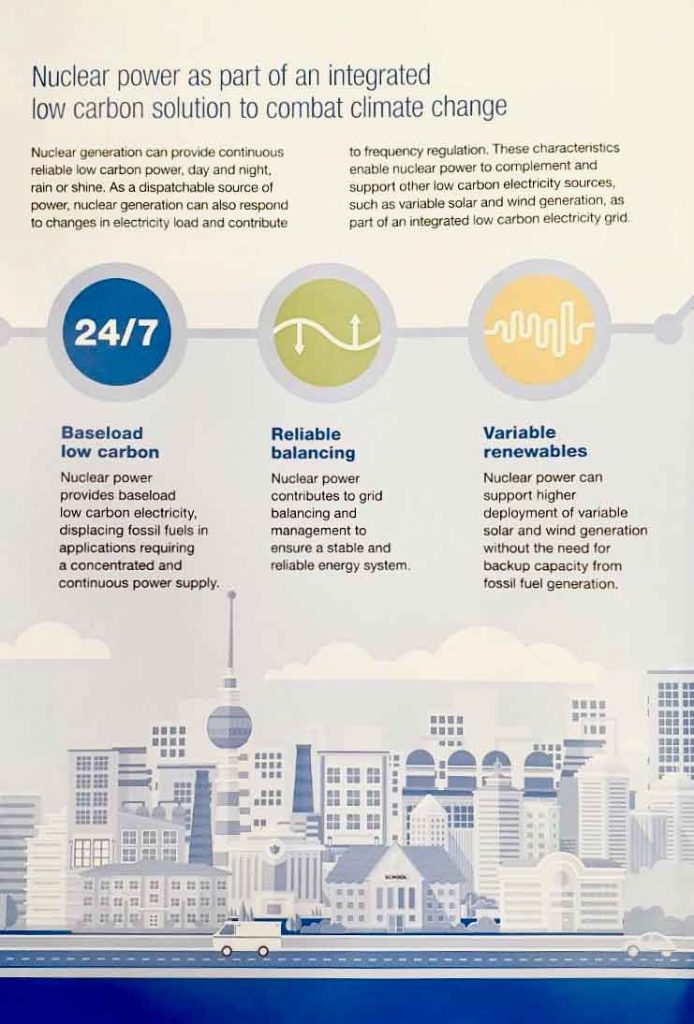 Climate change is one of the most important issues the world is facing today. Nuclear power can make a significant contribution to reducing greenhouse gas emissions worldwide, and, at the same time, fulfil the increasing energy demands of a growing world population and support global sustainable development. Nuclear power has a considerable potential to meet the climate change challenge by providing electricity, district heating and high temperature heat for industrial processes, generated with almost zero greenhouse gas emissions.
The Conference focused on the current, developmental and innovative solutions. Discussions comprised all topical scientific and technical aspects of nuclear power potential to contribute to the objectives established in the Paris Agreement in 2018, as well as the UN targets and Sustainable Development Goals (SDGs), namely SDG 7 (Ensure access to affordable, reliable, sustainable and modern energy for all) and SDG 13 (Take urgent action to combat climate change and its impacts).
Special attention was devoted to the perception of the interested parties in non-nuclear sector and the public on the role of nuclear power in mitigating climate changes and enhancing the communication and exchange of information.
The Republic of Serbia deems as important the opportunity to keep up with the advances in professional circles, practices and attitudes in this field, both for the community oriented towards developing and upgrading nuclear power, and maintaining its own potential and conditions for informed and well-based decision-making process.