The representatives of Serbian Radiation and Nuclear Safety and Security Directorate on 29 September attended the meeting of the National Liaison Officers with the IAEA, Division for Europe (TCEU) within the 66th General Conference.
The report on the realization of the regional TC programme for the ongoing 2022-23 project cycle was submitted, and the overview of the projects prepared to be realized in the forthcoming 2024-25 project cycle of the regional TC programme was presented during the meeting.
The meeting was the opportunity to state that during the 66th General Conference, three countries in the region of Europe – Belarus, Estonia and Montenegro – signed with the IAEA their Country Framework Programmes.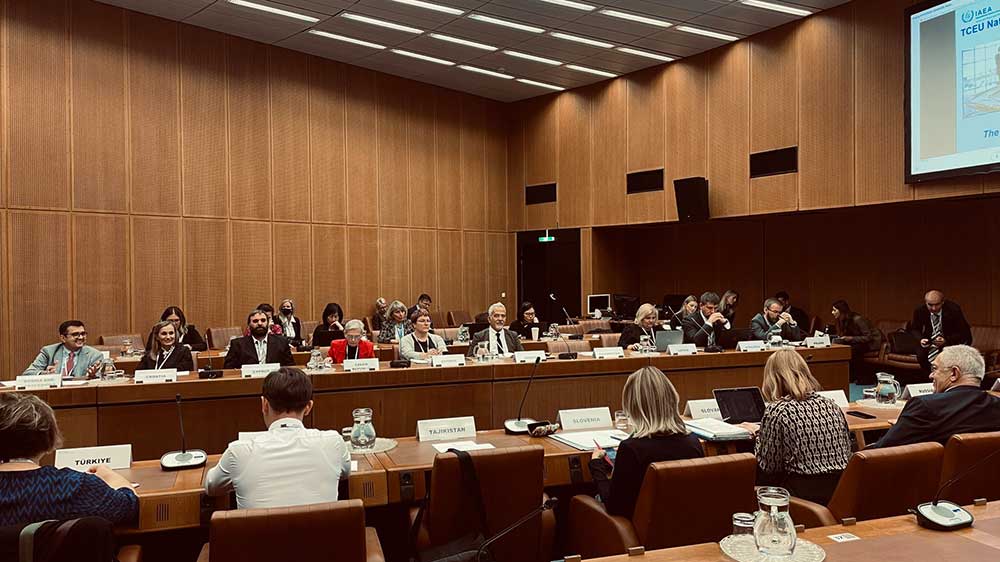 There was a submission of a brief report on the task force working on the final version of the Regional Profile of TC Europe for 2022-2027, which was officially adopted during the meeting.
Another highlight of the meeting was the presentation of the initiative "Rays of Hope – Cancer Care for All", intended for the global development of the cancer care and diagnostics by means of radiation.
The company Scan Global Logistics (https://www.scangl.com/) was presented during the meeting as the Department of Technical Cooperation's new transportation service for shipping, forwarding and delivery of the equipment and other goods to its end users and the Member States. As of 01 July 2022, this transportation company has been in charge of all types of freight transport, except for the radioactive material.