Sladjan Velinov, Director of Serbian Radiation and Nuclear Safety and Security Directorate and Christopher T. Hanson, Chairman of the United States Nuclear Regulatory Commission, signed today the Arrangement for the Exchange of Technical Information and Cooperation in Nuclear Safety Matters. The regulatory bodies of Serbia and the USA in the field of safety and security of nuclear facilities and radioactive material recognized their mutual interests in signing this Arrangement, which are primarily reflected in the efforts by both regulatory bodies to ensure the highest level of the public health and the environmental protection from the possible harmful effects of ionizing radiation.
"As of today, all these efforts have been raised on even higher level, especially from the perspective of the Directorate, as we deem the access to knowledge and experience of the US Nuclear Regulatory Commission, resulting from the signing of this Arrangement, as a tremendous benefit, which will undoubtedly enhance the work of he Directorate. Although nuclear energy is not included in the energy mix of the Republic of Serbia, the use of radiation sources in the industry and medicine is striving at keeping pace with the latest technology developments", said Velinov.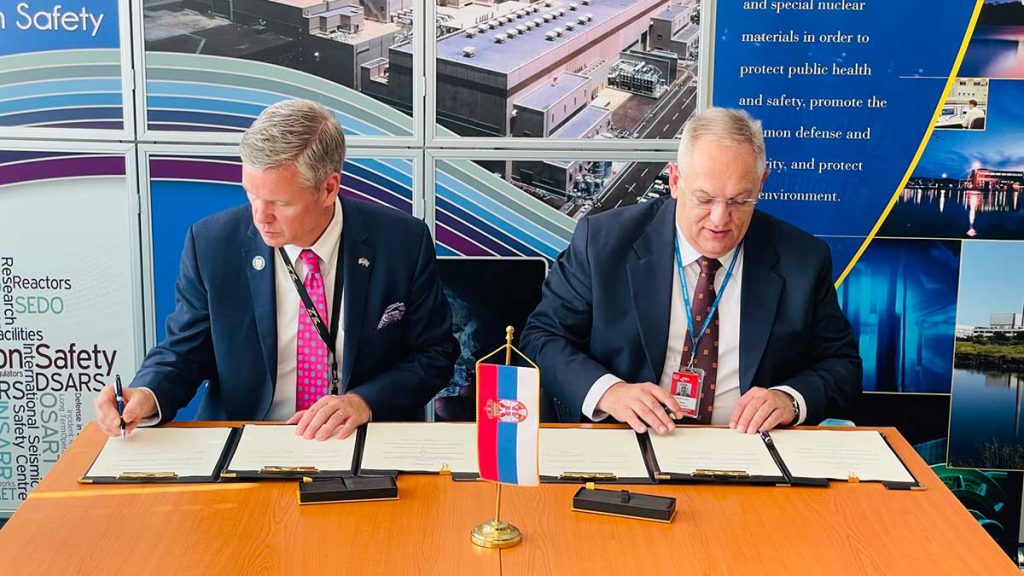 Director Velinov added that, especially for the past few years, the representatives of the Directorate have participated in an increasing number f the expert missions organized under the auspices of the IAEA, which serves in a way as a guarantee that the Directorate can contribute in its full capacity to the achievement of the objectives behind this Arrangement, and to other regulatory bodies that the Nuclear Regulatory Commission had already signed similar arrangements.
SRBATOM Director emphasized during this meeting the significance of the act of signing the Arrangement in a year commemorating 70 years since the US President Eisenhower "Atoms for Peace" speech, and 80 years since the demise of our great scientist Nikola Tesla. Velinov took the opportunity to underline the uniqueness and significance of the great American citizen of Serbian descent who lived and worked in America since the age of 28 and left the legacy of around 700 patents for the entire world.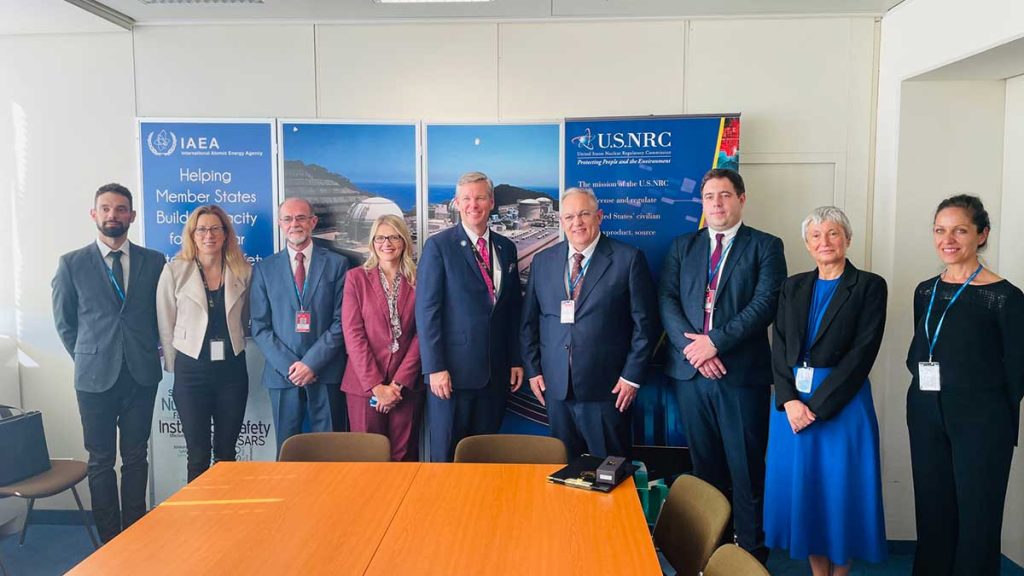 "I can rest assured that as of today we will have profound and sincere partnership between the Directorate and the Nuclear Regulatory Commission in the field of safety and security of nuclear facilities and radioactive material for the benefit of both parties and the greater community as well" concluded Veinov.