The Panel commemorating the 70th anniversary of President Dwight D. Eisenhower's "Atoms for Peace" speech at the Albertina Museum in Vienna was attended by Ms Maja Gojkovic, Head of Serbian delegation, Deputy Prime Minister and Minister of Culture and Chair of Directorate Board, together with Mr Sladjan Velinov, Director of Serbian Radiation and Nuclear Safety and Security Directorate.
This historic speech, which was held at the UN General Assembly in New York in 1953, was the motivating force that led to the genesis of the IAEA as the organization established in 1957 with the aim of promoting the use of nuclear science and technlogy for peaceful purposes.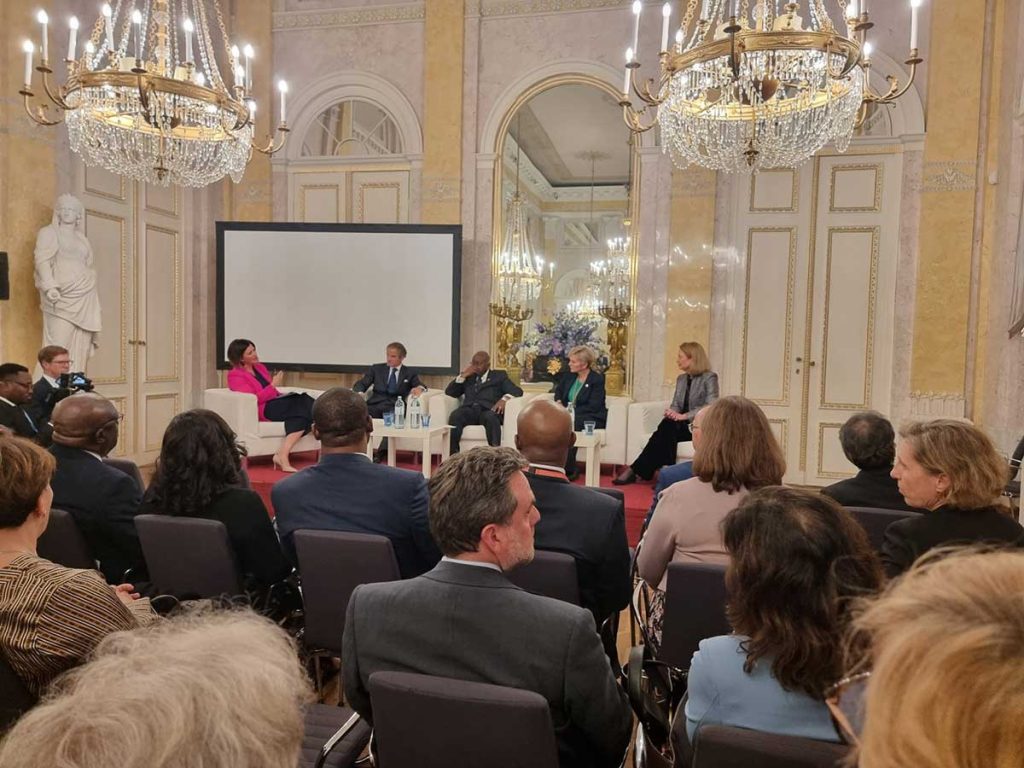 The Panel was organized within the 67th Regular Session of the IAEA General Conference in Vienna, and our representatives received the official invitation to attend it by Mr Rafael Mariano Grossi, Director General of the IAEA and Ms Jennifer M. Granholm, Secretary at U.S. Department of Energy.
The event and the meeting with the host of the event – Rafael Mariano Grossi, who was reelected for his second term as the IAEA Direcor General, were the opportunity to talk about the future cooperation between the Republic of Serbia and the IAEA, and to invite Mr Grossi to officially visit our country in near future.
The speakers at the Panel were among the others the President of Ghana, Nana Addo Dankwa Akufo-Addo and the granddaughter of the President Eisenhower, Susan Eisenhower.