The three-day 31st Symposium of Radiation Protection Society of Serbia and Montenegro (DZZSCG) started today and, for the first time in its history, is organized in a combined regime – live and online due to specific conditions of work imposed by Corona virus pandemic.
At the very beginning, on behalf of Serbian Radiation and Nuclear Safety and Security Directorate (SRBATOM) the Assistant Director, Ms Ivana Avramovic addressed the attendees and congratulated Radiation Protection Society of Serbia and Montenegro, as a scientific association with an extremely important role in the overall system of radiation and nuclear safety, on years of dedicated work.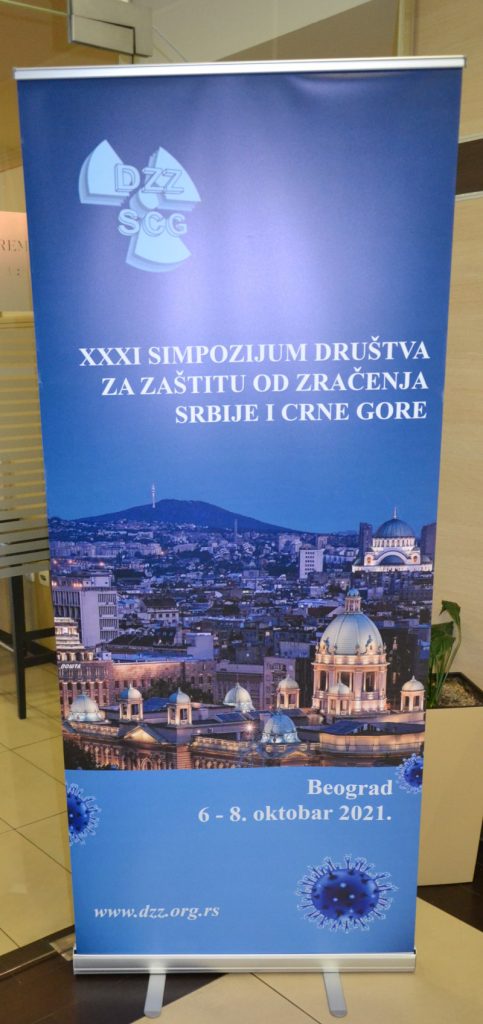 This traditional event is an opportunity to take advantage of the professional programme to present the results of research in the field of radiation protection, analyze topical events, define problems and lines of further development of national and regional experts in the field. This year, SRBATOM representatives will present their professional papers on the following topics:
National Radon Action Plan in the Regulatory Framework of the Republic of Serbia;
Concordance between the National Regulations and the EU Requirements for Monitoring of Radioactivity in Drinking Water;
Radioactive Waste Management in the Republic of Serbia – regulatory aspect;
Furthering of Regulatory Framework in the Field of Transport of Dangerous Goods Class 7 (ADR/RID/ADN (radioactive material).
On the final day of the Symposium, there will be a round table discussion on the topic of "Radiation Protection in Industrial Radiography", which will be organized by SRBATOM representatives.
As a reminder, Yugoslav Radiation Protection Society was established in 1963 in Portoroz, Slovenia, and since 2005, it has borne the name of "Radiation Protection Society of Serbia and Montenegro". This Society marks 58 years of the organized radiation protection in the region of former Yugoslavia