Serbian Radiation and Nuclear Safety and Security Directorate (SRBATOM), 14-16 June 2021, hosted the Initial Technical Meeting within the international project Support to Serbian Regulatory Authority and the Vinca Site, Republic of Serbia, financed by EU funds and supported by the European Commission.
The initial meeting that consisted, in fact, of a series of thematic technical meetings, was organized in coordination with the ENCO Consulting representatives from Vienna, as the leaders of consortium that, through tendering procedure organized and conducted by the European Commission (EC), was awarded with the realization of the project together with the representatives of the Directorate, PC Nuclear Facilities of Serbia and Vinca Institute of Nuclear Sciences, as the end users and beneficiaries of the project.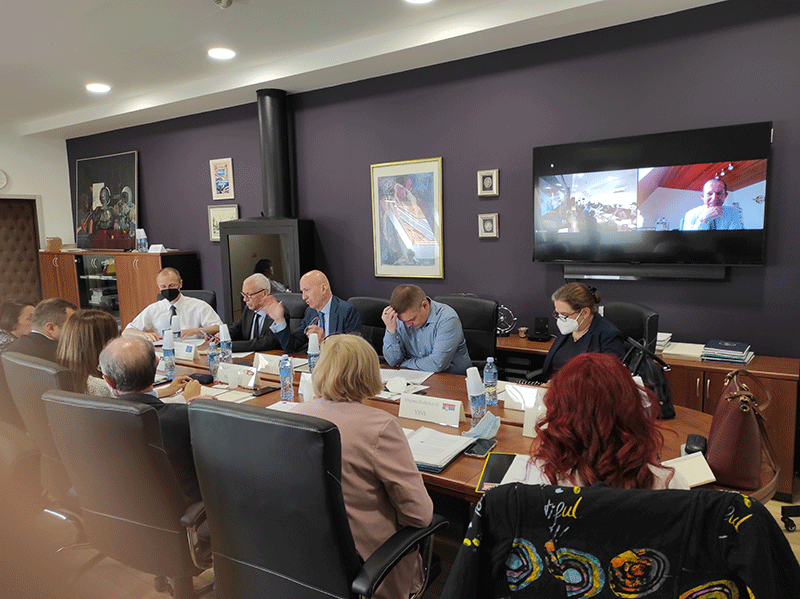 At the opening ceremony of this three-day meeting aiming at the elaboration of project activities and discussion on any issues relevant for successful project realization, including the visit to the Vinca site as the subject of the project, the speakers on the project and its importance were: Mr Aleksandar Jovic, Assistant Minister at the Ministry of Education, Science and Technical Development, Mr Sladjan Velinov, Director of SRBATOM, Mr Dalibor Arbutina Acting Director of PCNFS, Dr Mirjana Radenkovic, Senior Research Associate, representing Vinca Institute of Nuclear Sciences, together with Mr Bojan Tomic, the representative of the consortium carrying out the project and Ghislain Pascal, Programme Manager, EU Policies – EC, representing the European Commission.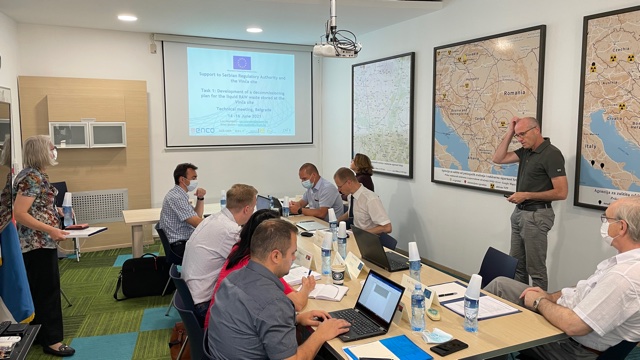 The project, whose implementation phase has officially started with this meeting, will be conducted by three institutions of the Republic of Serbia: Serbian Radiation and Nuclear Safety and Security Directorate (SRBATOM), PC Nuclear Facilities of Serbia, and Vinca Institute of Nuclear Sciences. The specific objective of this project is to strengthen Serbian capacities in the field of nuclear and radiation safety and safe radioactive waste management. The project's deliverables are to achieve further transposition of EU acquis in the field of radiation protection and nuclear safety into the national legislation of Serbia; to contribute to further development of the nuclear regulatory body (SRBATOM) through the provision of assistance in regulating radiation protection, nuclear safety and radioactive waste management; and to provide assistance in decommissioning the selected facilities at the Vinca site. The project objectives are to be realized by carrying through five Project Tasks: Development of a decommissioning plan for the liquid RAW waste stored at the Vinca site; Removal, conditioning and safe and secure storage of sealed and unsealed Radium sources from the "Radium bunker"; Development and installation of the radiation exposures registry for occupationally exposed persons (radiation workers); Review of draft regulations; and Removal, classification, conditioning and safe and secure storage of nuclear materials and part of RAW from the Materials Science Laboratory at the Vinca Institute of Nuclear Sciences